Paid FaceTime By The Minute
The Price and Time Is Set By You, Down To The Minute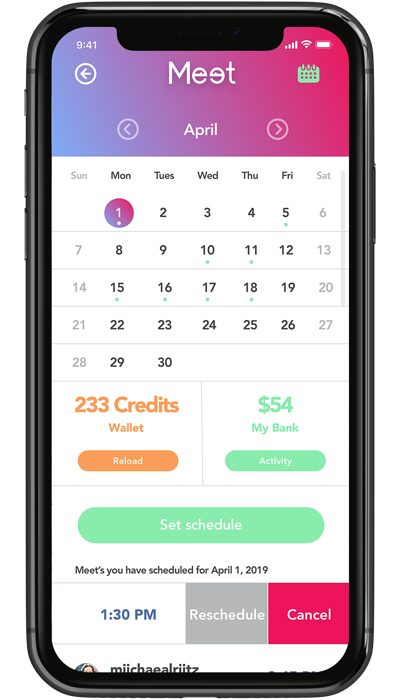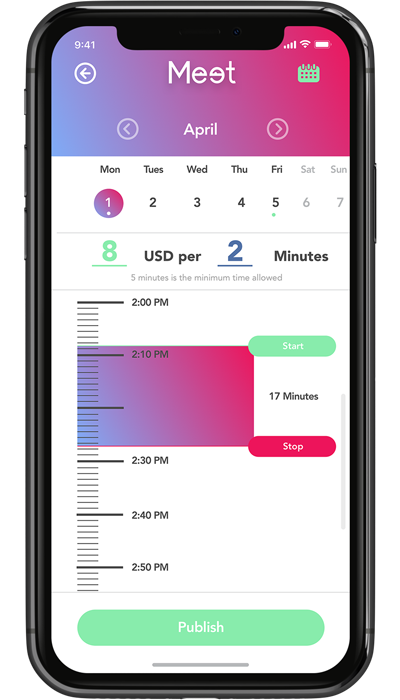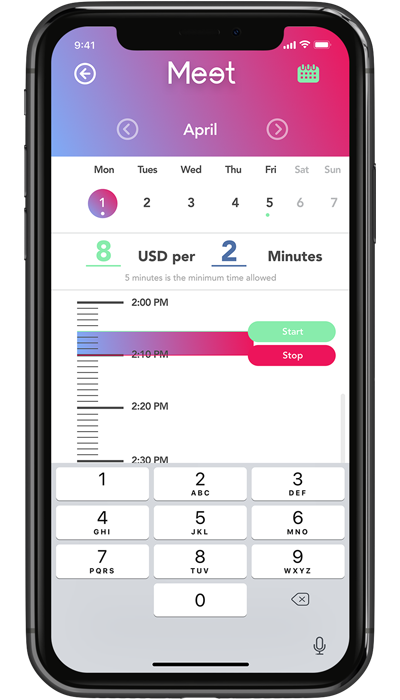 On Meet You Can Schedule Around Your Available Time
Or Simply Accept Meet Request!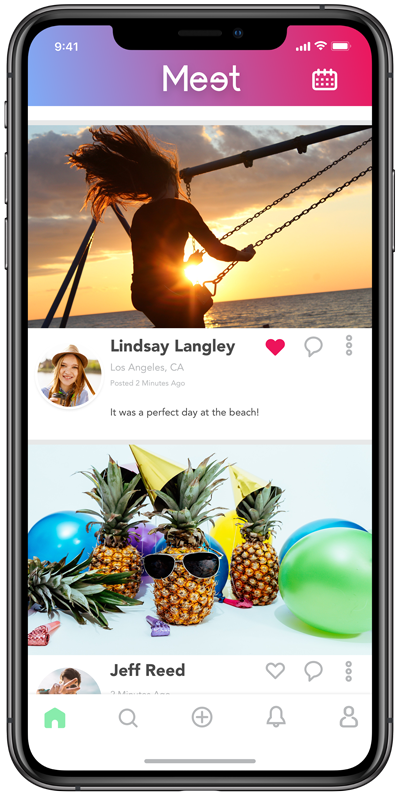 A Mobile Business Marketplace For All Professionals, Experts , Influencers, Artists, Consultants And Freelancers. Where Other Mobile Users Can Come And Easily Book Your Time.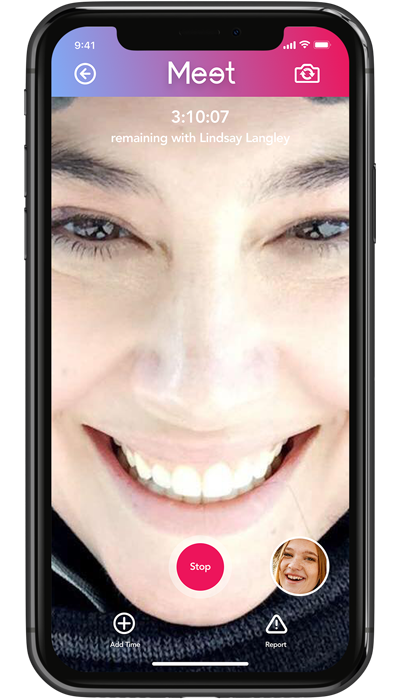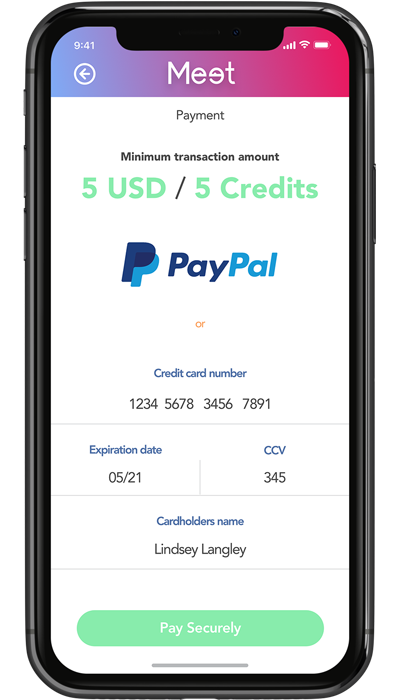 Meet Automatically Connects & Disconnects Around Scheduled Time!
Fully Integrating With Your Phones Calendar! Start Earning Today!